Solliciteer
Regulatory Affairs Specialist
Technomed/Neurosign is looking for a new talent!
Regulatory Affairs Specialist
Location: Maastricht-Airport (NL)
Who is Technomed?
We believe that technology can have a major impact on patients' lives. That is why we are proud to be on your nerves! Our products transform a bio-electrical signal from patient to medical equipment to measure the nervous system of brain and muscle activities.
Technomed Engineering BV, together with the British company Magstim, is part of the international Welcony group that develops and produces medical equipment and accessories. The international group is split into two business units, in which you will be working for our Technomed-Neurosign business unit. This business unit has its headquarters in Maastricht-Airport (the Netherlands), production in Indonesia (170 colleagues), a sales and logistics operation in the US (2 colleagues) and an engineering department in the UK (4 colleagues). Technomed-Neurosign supports its business partners from Maastricht-Airport, with an enthusiastic team of over 40 colleagues.
You can count on a multidisciplinary team, a pleasant, collegial and challenging working atmosphere, in which independence and self-initiative are appreciated. We offer you a structural full-time job of 40 hours at our location in Maastricht Airport. You are part of a self-organising team in which you can make a life changing difference!
Who are we looking for?
Due to continuous growth, Technomed is looking for additional staff members to join its quality assurance and regulatory affairs team. As Regulatory Affairs Specialist and member of the quality assurance and regulatory affairs team you play a key role in processes that ensure patients safety and regulatory compliance of all Technomed medical devices. You are also co-responsible for the maintenance and renewal of existing registration and licenses, worldwide.
What's the job?
Maintain an excellent understanding of the medical device regulations of the EU and other assigned jurisdictions. Effectively applying (international) laws and regulations.
Ensures a thorough understanding of the Technomed products and their regulatory requirements.
Work with internal team to implement the regulatory requirements and ensure processes and procedures are put in place to maintain regulatory compliance
Take owner ship for the review and maintenance of technical files and registration files documents for MDR and Worldwide compliance in specific area of expertise.
Answer various requests from customers (local representatives) and / or authorities for the renewal and / or maintenance of existing registration and licenses.
Inform relevant competent authorities of any reportable incidents and field safety corrective actions.
Maintains and organizes appropriate regulatory records to demonstrate compliance with applicable regulations.
Who are you?
Bachelor's degree in physical/biological sciences or engineering or equivalent
Minimum 2 years' experience in Regulatory Affairs in medical device companies or advanced degree with 0 experience.
Demonstrated knowledge and understanding of the requirements of European Medical Devices Regulation (EU-MDR), ISO 13485, MDSAP or ISO 14971, is an advantage
Demonstrated ability to communicate effectively both verbally and in writing
Proven organisational skills
High self-motivation.
What is our Technomed DNA?
Technomed has an open, informal culture with an enthusiastic team and short lines of communication. Responsibility, result orientation and innovation / creativity form the basis of our growing and learning organization
How to apply
Interested in this position at Technomed Europe? Please send your CV and motivation letter by submitting your application by using our
Online Application Form
. For questions and more information about the Regulatory Affairs Specialist vacancy, please contact Monique Berwaer (Manager QA/RA) on phone number 043 408 6868. Website:
Go to website
Solliciteer
Acquisitie n.a.v. deze advertentie wordt niet op prijs gesteld.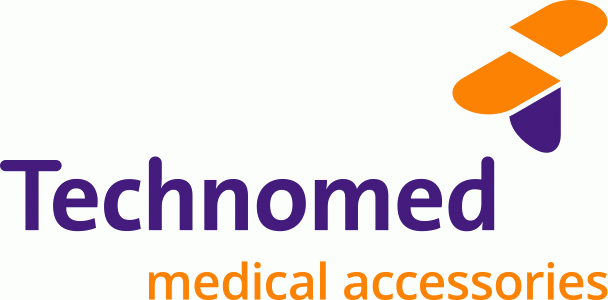 Contact informatie
Technomed Engineering BV
Monique Berwaer
P.O. Box 239
6190 AE Beek
Tel: 043 408 6868
Website:
Ga naar website