Apply
R&D Engineer

Your role as an R&D Engineer
As an R&D Engineer, you will play a crucial role in driving innovation and developing new products for our IONM (Intra Operative Neuro Monitoring) and CNP (Clinical Neurophysiology) portfolios. You will be involved in the entire process, from the conceptual phase to final implementation. As a member of our R&D team, you will work with various disciplines to create high-quality solutions that take our portfolio to the next level.
Your responsibilities
Develop and review design prototypes, perform test and finalize product design to facilitate mass production;
Analyze new components, materials and technologies to evaluate feasibility for all new product development;
Design new concepts for development of new products and maintain technical compatibility to develop concepts into real products;
Analyze and perform quantitative assessment of design prototypes in line with regulatory and industry norms to tackle all regulatory and marketing challenges;
Conduct performance analysis of prototypes and ensure manufacturability of products follow company's quality parameters;
Generate ideas for new products together with customers and sales and marketing;
Perform independent research;
Comply with the internal Design Control stage gate process while designing prototypes and products.
Who you are

A completed engineering degree at Master's level, preferably in Biomedical Engineering, Mechanical Engineering, Electrical Engineering, Physics or similar.
SolidWorks knowledge is a plus;
Working knowledge of the human nervous system is a plus;
Able to analyze the needs of patients and customers to design appropriate solutions;
Seek others' ideas and incorporate them into the problem-solving process;
Strong analytical skills;
Problem solving in complex biological systems excellent written and verbal communication skills in Dutch and English.

What can you expect
At Technomed you will be part of a dynamic R&D team within an innovative company. You will also work with leading experts in the field. In addition to a competitive salary and benefits, we offer opportunities for training and further education. Within our company there is plenty of room for professional growth and development in a stimulating environment.
About Technomed
We believe that technology can have a major impact on patients' lives. Our products transduce a bioelectric signal from patient to medical device to assess nerve, muscle and brain activity. Technomed Engineering BV is part of the international Welcony group. Welcony is a global leader in neurotechnology supporting thousands of research labs, clinics, hospitals and universities focussing on mental health, brain disorders, cognitive neuroscience and neuromonitoring. We have four brands and one mission: 'To bring the best minimally invasive neurotechnology to market for researchers, clinicians and patients.' Our brands are: Magstim - Transcranial Magnetic Stimulation (TMS), MagstimEGI - High-Density EEG, Technomed - Clinical Neurophysiology and Neurosign - Neuromonitoring. This position is for our Technomed | Neurosign brand with headquarters in Maastricht-Airport and its own production facility in Indonesia.
How to apply for this career opportunity?
Are you passionate about technology, driven by innovation and ready to make an impact in our growing company? We appreciate hearing from all qualified candidates by submitting your application by using our
Online Application Form
. Website:
Go to website
Apply
Acquisition to this vacancy is not appreciated.
Key words: R&D Engineer, Vacature, master, University, Process technology / Engineering, Medical devices, Clinical Neurophysiology, Limburg, Maastricht, Roermond, Heerlen, create high-quality solutions, medical device, neurotechnology, Develop and review design prototypes, Biomedical Engineering, Mechanical Engineering, Electrical Engineering, Physics, human nervous system, innovation and developing new products, Intra Operative Neuro Monitoring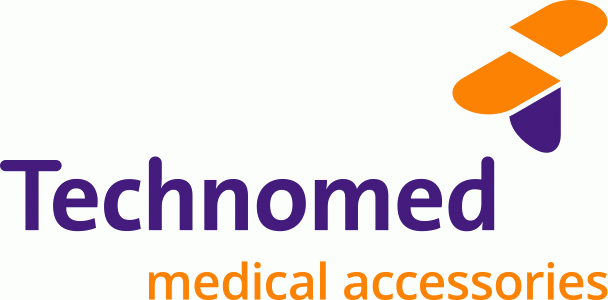 Contact information
Technomed Engineering BV
Jefte Erens
Amerikalaan 71
6199 AE Beek
Tel: +31(0)43-4086878
Website:
Go to website