Apply
Open sollicitatie / Open application
For English check below!


Wil je graag bij Technomed werken, maar zie je je jouw droombaan niet bij de beschikbare vacatures? Een open sollicitatie is altijd welkom! Solliciteer via deze vacature en laat ons weten waar je naar op zoek bent.

Door je interesse in een toekomstige functie kenbaar te maken, bewaren we je CV en motivatiebrief één jaar. Komt er een vacature vrij waarbij wij denken dat er een mogelijk match is? Dan nemen we contact met je op.

Wij stellen ons even voor! Wij geloven dat technologie een grote impact kan hebben op het leven van patiënten. Onze producten transformeren namelijk een bio-elektrisch signaal van patiënt naar medische apparatuur om het zenuwstelsel van hersen- en spieractiviteiten te meten. Technomed Engineering BV is onderdeel van de internationale Welcony groep. Welcony is een wereldwijde leider in neurotechnologie die duizenden onderzoekslaboratoria, klinieken, ziekenhuizen en universiteiten ondersteunt die zich richten op geestelijke gezondheid, hersenaandoeningen, cognitieve neurowetenschappen en neuromonitoring. Wij hebben vier merken en één missie: 'De beste minimaal invasieve neurotechnologie op de markt brengen voor onderzoekers, clinici en patiënten.' Onze merken zijn: Magstim - Transcraniële Magnetische Stimulatie (TMS), MagstimEGI - High-Density EEG, Technomed - Klinische Neurofysiologie en Neurosign - Neuromonitoring. Deze positie is voor ons merk Technomed | Neurosign met het hoofdkantoor in Maastricht-Airport en een eigen productiefaciliteit in Indonesië.

We kijken uit naar je sollicitatie!

---------------------------------------------------------------------------------------------------------

Would you like to work at Technomed, but you don't see your dream job in the available vacancies? An open application is always welcome! Apply through this job posting and let us know what you are looking for.

By expressing your interest in a future position, we keep your resume and cover letter for one year. Will there be a vacancy where we think there is a possible match? Then we will contact you.

Let us introduce ourselves! We believe that technology can have a major impact on patients' lives. This is because our products transform a bioelectric signal from patient to medical equipment to measure nervous system brain and muscle activity. Technomed Engineering BV is part of the international Welcony group. Welcony is a global leader in neurotechnology supporting thousands of research labs, clinics, hospitals and universities focused on mental health, brain disorders, cognitive neuroscience and neuromonitoring. We have four brands and one mission: "To bring the best minimally invasive neurotechnology to market for researchers, clinicians and patients. Our brands are: Magstim - Transcranial Magnetic Stimulation (TMS), MagstimEGI - High-Density EEG, Technomed - Clinical Neurophysiology and Neurosign - Neuromonitoring. This position is for our Technomed | Neurosign brand with headquarters in Maastricht-Airport and our own production facility in Indonesia.

We are looking forward to your application!

How to apply ?
We appreciate hearing from you by submitting your application by using our
Online Application Form
. Website:
Go to website
Apply
Acquisition to this vacancy is not appreciated.
Trefwoorden: Open sollicitatie, Vacature, Open application, Vacancy, Medical devices, Limburg, Maastricht-Airport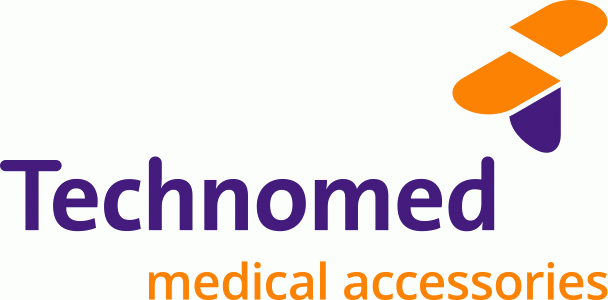 Contact information
Technomed Engineering BV
Afdeling Human Resource
P.O. Box 239
6190 AE Beek
Tel: 043-4086878
Website:
Go to website