Solliciteer
Biomedical Engineer - Medical devices
We want you to become a key member of a motivated and innovation-centric team of Clinical Neurophysiology (CNP) and Intra-operative Neuromonitoring (IONM) product development engineers.
Over the past many years, Technomed/Neurosign have established themselves in the global industry as a reliable source of knowledge and quality products. Technomed/Neurosign are currently exploring novel technologies and new application areas in close cooperation with KOLs (Key Opinion Leaders) and industry experts.
We are currently strengthening our innovation capabilities and we are looking for highly talented, motivated and professionally experienced MSc engineers – biomedical, electronics, mechanical, computer sciences- to engage in the definition (fuzzy front-end phase) and execution (realisation phase) of our innovation roadmap.
Who are you?
You are a team player and have a can-do mentality.
Your way of working is governed by a high sense of urgency.
You are enthusiastic, positive and approachable to others.
You lead by example.
You have attention for detail yet never loose sight of the bigger business perspective.
You are a good listener and observer when interacting with KOLs and customers.
What experience do you bring in the company?
Critical experience (must haves):
Education:

You have a Master degree (WO) in biomedical engineering, electronics engineering, mechanical engineering or computer sciences combined with a Bachelor degree in a complimentary field (biomedical engineering, electronics engineering, mechanical engineering or computer sciences.
You can successfully and confidently bridge the domain of human anatomy and physiology with the domain of engineering in which you have graduated.

Mindset:

Your inquisitive and scientific nature enables you to engage in a debate with KOLs to acquire insights and to explore novel solutions to medical challenges.
You are approachable yet are able and willing to engage in constructive debate to defend your professional point of view.

Professional expertise:

You can demonstrate active mastery of the creation of technology and product roadmaps.
You are familiar with a project-based way of working: milestone planning, design reviews, critical path analysis, project budgeting, etc. have no secrets for you.
You have demonstrable knowledge of how to convert user needs to functional requirements and ultimately technical specifications.
You master statistics to a level that you can apply it in the verification process.
Ideal experience (nice to haves):
You possess a proven track record of 7 years in medical device product development.
You are familiar with the medical device product development process (ISO13485) and have been through 2 full cycles of product development from POP (proof of principle) / POC (proof of concept) through to regulatory approval and commercialisation.
Your knowledge runs through the complete process:

defining a POP (Proof of Principle) and verifying your design inputs
bringing POP to a POC (Proof of Concept) and verifying your design inputs
bringing a POC to a prototype / end product and validating your design inputs

You posses a working knowledge of the human nervous system.
You are familiar with health economics and its role in the product creation process.
You have working knowledge of Raspberry PI based developments, either from a hobby point of view or from a professional point of view.
Your fields of expertise
You have excellent written and verbal communication skills in Dutch and English. Additional languages are a plus.
You have mastered the basics of MS Project or other project management solutions: critical path analysis, resolving resource conflicts, etc.
You have successfully lead or participated in multi-disciplinary project teams.
You understand the interaction of the various disciplines throughout the entire product development cycle and know where your discipline is supposed to lead, to influence or to monitor.
Your role at Technomed/Neurosign
Contribute to the project WBS (Work Breakdown Structure) and resource planning.
Be a pro-active member of the project teams.
Contribute to the cost estimation and development of the budget.
Ensure customer satisfaction.
Analyze and manage product risk.
Follow regulatory compliant ways of working and documentation practices.
Actively contribute to keeping project progress on track.
Take a leading role in

conceiving (idea generation and screening),
developing and
testing
competitively differentiating and novel CNP and IONM
POPs,
POCs,
prototypes and
products
that meet Technomed/Neurosign's and our clients' strategic goals whilst integrating the needs of R&D, marketing, sales, QA/RA, manufacturing and finance departments.
Why would you work for us?
You will be part of the growing and ambitious environment of the business unit Technomed/Neurosign, part of the larger Welcony organization. A dynamic organization in full expansion, internationally oriented but with an absolute drive to maintain the mentality and atmosphere of a small organization. We value a hands-on approach and allow you to excel, develop, create and implement your own expert knowledge that can be converted to the best results. We support talents to further develop their competences.
We are a down-to-earth, results driven organization with short lines of communication and quick decision making. We have an ambition and passion to become a strong leader in the medical world. And want to realize this with the best people and breakthrough innovations.
Characteristics of our company's culture that you will experience:
Being part of a growing company where you can actively and visibly contribute to its future.
A high-performing and result-oriented company that is ready to take on new challenges.
A passionate team that wants to join forces to grow our business together.
A mentality to keep moving forward and achieve higher levels of professionalism and competence.
A Neurosign/Technomed team that is eager to welcome you with open arms.
An organization that continuously works on reaching higher levels of excellence.
A package of secondary employment conditions, for example: flexible working hours, 24 days of leave with expansion possibilities up to 30 days per year, all electrical desks, travel allowance from the first km, WGA insurance, ANW possibilities, WIA accident insurance, pension scheme, bonus scheme etc.
How to apply
Interested in this position at Technomed Europe? Please send your CV and motivation letter by submitting your application by using our
Online Application Form
. Website:
Go to website
Solliciteer
Acquisitie n.a.v. deze advertentie wordt niet op prijs gesteld.
Trefwoorden: Biomedical Engineer - Medical devices, Vacature, WO, Techniek, Techniek, Limburg, Maastricht-Airport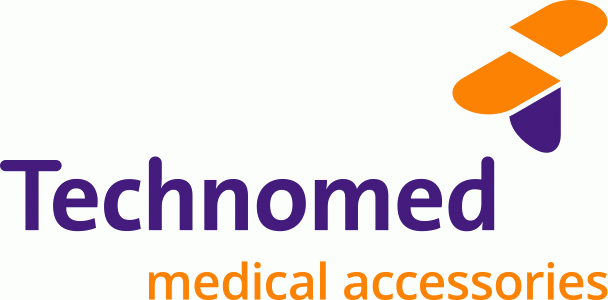 Contact information
Technomed Engineering BV
Afdeling Human Resource
P.O. Box 239
6190 AE Beek
Tel: 043-4086878
Website:
Go to website