Solliciteer Direct
Project Manager Product Development
Why?
In order to strengthen our position and fulfil our growth ambition we are looking for a Project Manager with understanding of product development in a medical environment to sharpen our current projects and develop process on new future innovation projects.
What does a Project Manager?
You are the no.1 person for organizing and executing successful project coordination. You support the multidisciplinary teams by letting them concentrate on their expertise and their core business.
The understanding of the
medical business
as well as the number and diversity of projects is coherent to the
complexity
of this position. With your
product development knowledge
and experience you know how to challenge the team members on deadlines, contents and project scope. At the same time you leave the core business to the professionals and you focus on the overall project coordination.
You organise successful project team meetings.
Your success can be measured when the agreed goals are met on the agreed time. Measurement in terms of product quality, timelines, cost effectiveness, compliance and degree of customer satisfaction.
You develop a committed project management plan in consultation with the requested disciplines.
You structurize medical product development projects and make sure all the internal stakeholders are on sharp to meet the expectations.
You guide the entire company to the product development phases from specifications until commercialization.
You identify project risks and define risk reduction plans.
You assist with internal approval on product development submission processes and also support budget management.
It's all about connection! A good relationship with the (internal) customer is essential for being successful. Flexible as you are, you are always willing to take the extra step, even when things are hectic.
Your profile
To be successful in this position, you would meet the following qualifications:
You have a minimum of 5 years experience in Project Management.
You have experience with product development, preferably in a medical environment.
You have a strong technical background with preferably a Bachelors degree in technical engineering, f.e. science, biomedical, mechanical, electrical, electromechanics.
Strong leadership, project management, organizational skills.
Knowledge of 21 CFR Part 820, ISO 13485, ISO 14971 and other international standards and country/region-specific medical directives as well as FDA applicable regulations
PMP/PMI certified is a plus.
You have experience leading multidisciplinary teams within a small-scale developing organization.
You are a born teamplayer and with your communication skills and customer focused mindset you love result oriented interactions.
You are an excellent communicator in English and Dutch (written and oral).
It would be an absolute benefit if you have expertise and experience in one of the areas below:
Complex capital equipment systems.
Neuromodulation / Neurophysiology / Neuromonitoring / Nerve Monitoring, EEG or EMG.
Have launched a 510K product in the US.
__ Why would you work for us?______________________________________________
You will be part of the growing and ambitious environment of the business unit Technomed/Neurosign, part of the larger Welcony organization. A dynamic organization in full expansion, internationally oriented but with an absolute drive to maintain the mentality and atmosphere of a small organization. We value a hands-on approach and allow you to excel, develop, create and implement your own expert knowledge that can be converted to the best results. We support talents to further develop their competences.
We are a down-to-earth, results driven organization with short lines of communication and quick decision making. We have an ambition and passion to become a strong leader in the medical world. And want to realize this with the best people and breakthrough innovations.
Characteristics that you will experience:
A high-performing and result-oriented company that is always looking for new challenges.
A passionate team that wants to join forces to develop business together.
A mentality to keep moving forward and get to a higher level.
A warm Technomed team that is eager to welcome you with open arms.
An organization that continuously works on professionalisation.
An active staff association that organises activities such as escape rooms, dinners, team building ...
A package of secondary employment conditions, for example: flexible working hours, 24 days of leave with expansion possibilities up to 30 days per year, all electrical desks, travel allowance from the first km, WGA insurance, ANW possibilities, WIA excedent insurance, pension scheme, bonus scheme etc.
How to apply
Interested in this position at Technomed Europe? Please send your CV and motivation letter by submitting your application by using our
Online Application Form
. For questions and more information about the Project Manager Product Development vacancy, please contact our HR Manager on phone number 043-4086878. Website:
Go to website
Solliciteer Direct
Acquisitie n.a.v. deze advertentie wordt niet op prijs gesteld.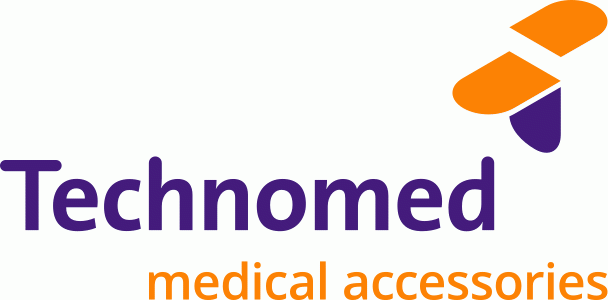 Contact informatie
Technomed Engineering BV
t.a.v. Voornaam Naam
P.O. Box 239
6190 AE Beek
Tel: 043-4086878
Website:
Ga naar website